LIMITED TIME offer
Flagship ACPI Certification Programs
ACPI's highly regarded certification programs are now available in self-paced format online, allowing you to complete as your schedule allows
For a limited time only you can register for multiple courses together a receive substantial discounts and highly valuable bonus items. Expires July 30 - act soon!
What's included?
Self-paced courses

Certifications

Expert instructor

Group discounts

Lifetime access

Community interaction

Presentation materials

Bonus resources

Flexible payment options
up to 33%
discount
These courses represent the foundational elements of every crime prevention programs. Register for all three to realize maximal savings.
value up to $450
25% discount on future live program
Receive a discount code eligible for 25% off of any future ACPI live online program. Valid for both individual and group registrations.
value up to $138
security assessment templates
As a highly valuable bonus, receive NINE free templates for conducting security assessments at different types of facilities. You will not find this anywhere else!
value $450
Bundle Options
Select the offer below that is right for you. Both individual and group registration options are available.
Basic Crime Prevention


Crime Prevention Through Environmental Design




Security Assessment



Option 2
Basic Crime Prevention
Crime Prevention Through Environmental Design
Option 3
Basic Crime Prevention

Security Assessment
Option 4
Crime Prevention Through Environmental Design

Security Assessment
Each individual course is also available for a discount for a limited time, though you won't receive all of the valuable bonus material. Visit each course page to learn more.
We are the leading provider of crime prevention training and certification programs
Experienced
Decades of operational experience in law enforcement, crime prevention and security
Comprehensive
The greatest breadth and selection of training available, with additional topics being developed regularly
Certified
Enhance your credibility and career with lifetime certification backed by ACPI
Practical
Useful roadmaps for how to plan and implement effective security and crime prevention programs
Helpful
Abundant resources and materials provided to supplement the training and be used in your practice
Flexible
Multiple learning formats and payment options to fit your budget and schedule
Stay Informed
Sign up here to periodically receive news, tips and other information about crime prevention and security. We promise not to overload your inbox, and we will never, ever share your contact information.
Which format is right for you?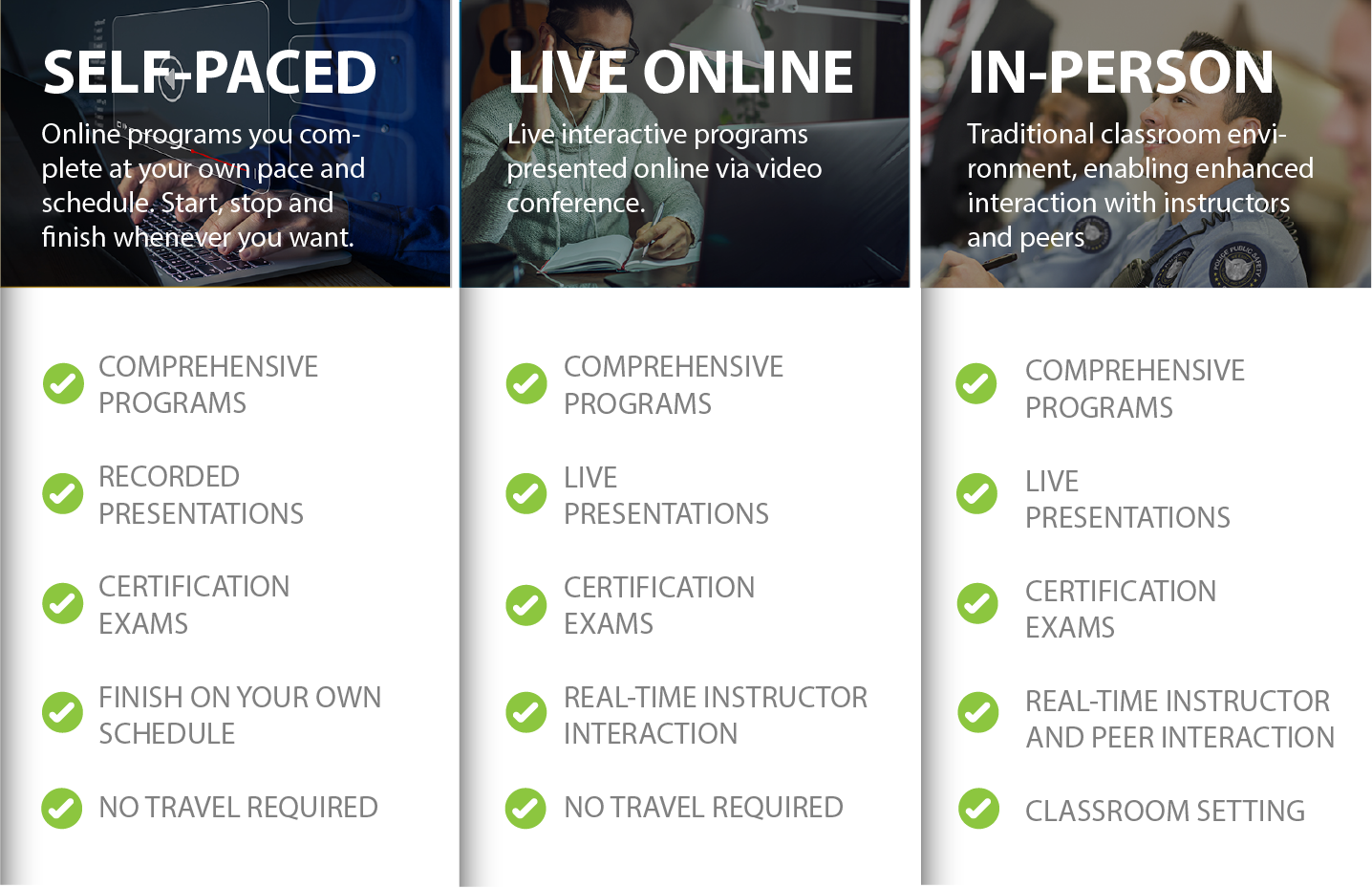 Flagship certification programs are now available on-demand!
Basic Crime Prevention
Crime Prevention Through Environmental Design
Security Assessment
For a limited time register an receive significant discounts and bonus materials
Created with