Law enforcement agencies throughout the nation are enlisting the help of canines to serve as Police Comfort Dogs (also referred to as Therapy Dogs). Police comfort dogs are used to ease the trauma for people affected by violence, tragedy, or traumatic events.

Police comfort dogs provide a calming affect with individuals who experience crises or trauma in their lives. In addition to interacting with the public, comfort dogs can engage with police officers and staff to help reduce stress and anxiety following stressful or traumatic incidents.
Historically, some police officers have carried stuffed animals in their patrol cars to comfort children involved in traumatic situations. It wasn't until 2013 that the first official police comfort dog, "Officer Clarence", a 160-pound Saint Bernard, joined the Greenfield Massachusetts Police Department (pictured above). Officer Clarence was a part of numerous tragedies in the United States, such as Sandy Hook, the Boston Marathon, the Las Vegas Shootings, the Tree of Life Synagogue shooting in Pennsylvania, and an event after the Capital Hill bombing. Since then, more and more local police departments, as well as numerous college and university law enforcement agencies, have acquired police comfort dogs for students in stressful situations and/or experiencing anxiety.
Police comfort dogs are not considered service animals, they provide emotional support to a single person or individual. Comfort dogs usually live with their companions or handlers. It normally takes six months to a year to effectively train police comfort dogs, and their training is continuous after that.
Numerous breeds can serve as police comfort dogs. They are selected by temperament alone, and breed plays no factor in their selection – their main role is to provide emotional support.
According to the American Kennel Club, good police comfort dogs are:
Not afraid of strangers

Not bothered by crowds

Outgoing, but calm

Not bothered by loud noise such as crying or screaming

Unbothered by children or adults in distress
Police comfort dogs can serve as a police community engagement resource visiting health care facilities, schools, day care facilities and events such as National Night Out. Police comfort dogs transcend culture, religious beliefs, and political affiliation. They can provide stress relief and affection to people experiencing anxiety, depression, trauma, or mental illness.
In law enforcement, the use of police comfort dogs can be considered community policing, community engagement or community outreach. They also serve as positive community relations. There is every reason to believe this fairly recent trend in law enforcement will continue and expand.

ACPI is a worldwide leader in enabling law enforcement agencies, businesses, institutions, and security professionals to reduce criminal activity and risk and enhance quality of life through the delivery of practical, unbiased training and certification programs. Visit our website at acpionline.com to learn about our comprehensive list of both live virtual and self-paced training courses.

Which format is right for you?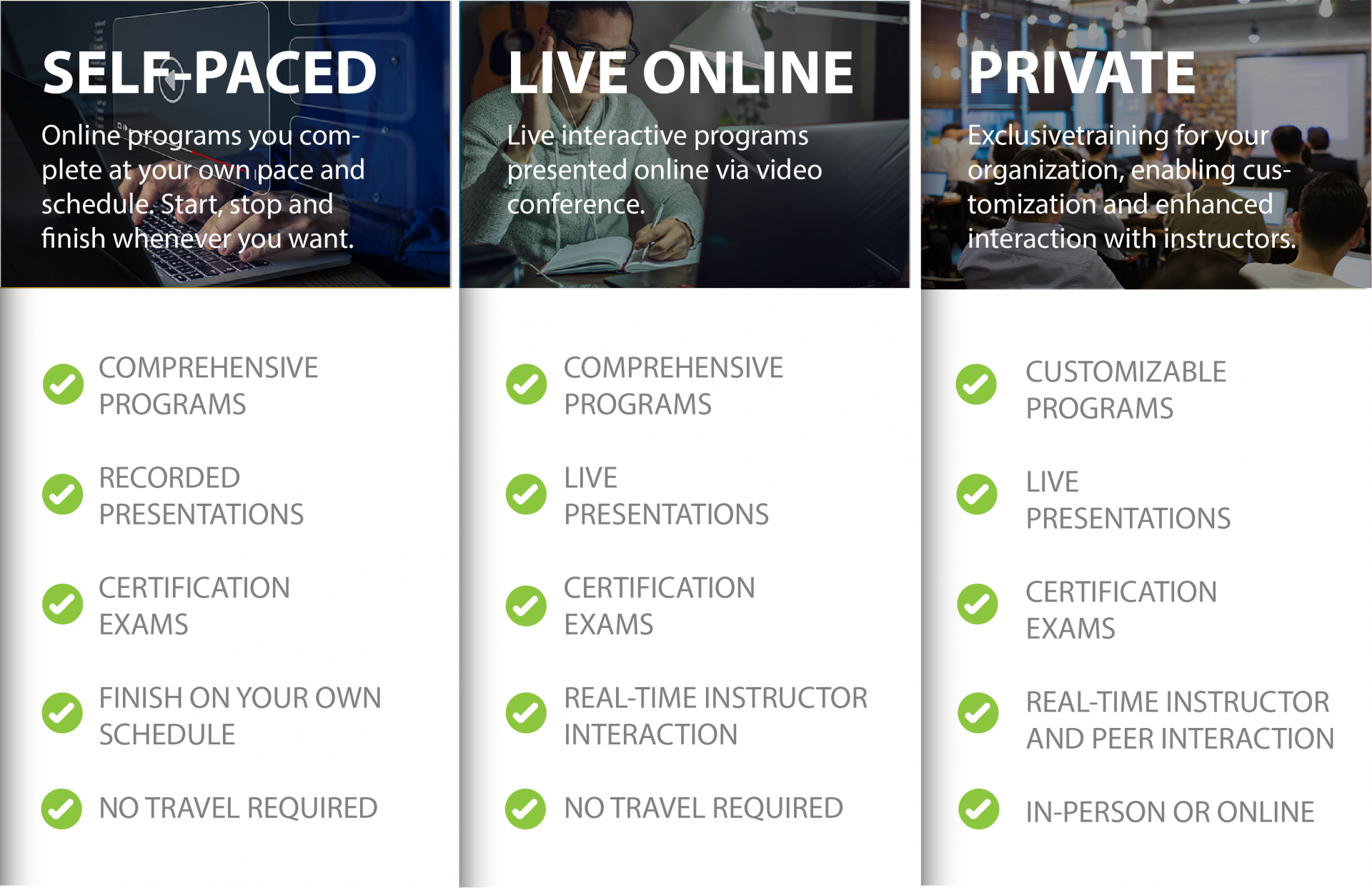 Created with