The effectiveness of school security measures is dependent upon school leadership and educators employing security strategies effectively and appropriately. Security systems can be compromised if not employed correctly and consistently.


The following are a series of recommendations on how to mitigate the various school security deficiencies or vulnerabilities that can be attributed to human error or oversight.
Designate a school staff member with overall responsibility for the coordination for emergency preparedness, safety, and security.
Implement a designated and trained interdisciplinary school threat team.
Provide comprehensive school security focused training for school teachers and support staff.
Implement an updated Safe Schools Plan or Emergency Operations Plan addressing emergency preparedness and response.
Train school teachers and support staff on the Incident Command System.
Implement an anonymous reporting system in place for reporting suspicious behaviors and incidents.
Employ a well-publicized school 'See Something, Say Something' program.
Develop and implement an effective bullying conflict management program.
Ensure a regularly updated (every 1-2 years) school security assessment by a competent and skilled assessor.
Adopt appropriate measures to mitigate identified security deficiencies in a timely manner.
Employ a standard work order process that includes prioritization for security associated issues.
Train school employees to recognize school security deficiencies and report them in a timely manner.
Ensure adequate key management and control policies and procedures, including authorization and recovery of keys and response to loss of keys.
Conduct a comprehensive school key audit, at least annually.
Conduct regularly scheduled exterior lighting surveys.
Conduct an annual school landscaping survey.
Conduct periodic three-step exterior testing of perimeter school doors and hardware to ensure doors latch and lock properly and the timely repair of any deficiencies.
Provide school floor plans to local police and other first responders.
Conduct periodic building tours with local law enforcement and other first responders
Provide an emergency school locker for responding law enforcement containing breaching tools, a sledgehammer, school floor plans, master keys, etc.
Provide law enforcement and other first responders with override access credentials for electronic access-controlled doors (due to lockdown).
Conduct periodic tabletop exercises with school staff, law enforcement and other first responders.
Conduct lockdown drills and emergency evacuation exercises.
Conduct active shooter/assailant training and drills.
Critique existing lockdown drills, emergency evacuation exercises and active shooter/assailant training and drills.
Provide parents/guardians with re-unification locations.
Ensure timely response to perimeter door alarms.
Install a uniform door number on both sides of classroom and other room doors and the windows of first floor classrooms.
Ensure effective Wi-Fi communications and voice communications (intercom) throughout the entire school.
Ensure the operational effectiveness of law enforcement and other first responder voice communication systems inside the school.
Confirm consistent compliance with school visitor access control policies and procedures.
Maintain control of attendees at school events that restrict access to teachings areas.
Implement tactics to prevent tailgating on electronic access-controlled doors.
Have an updated 'persona non-grata' list including persons with court-ordered restraining orders.
Implement a School Security Committee to help support all aspects of school security.
ACPI offers more on this topic and many others in a comprehensive School Security and Design seminar, focusing on the prevention of weapons violence in schools, and School Security Assessments, focusing on conducting effective school security assessments in K-12 schools. For more information on these certification courses visit us at acpionline.com.
Follow us on Facebook and LinkedIn.

ACPI is the worldwide leader in enabling law enforcement agencies, businesses, institutions, and security professionals to reduce criminal activity and risk and enhance quality of life through the delivery of practical, unbiased training and certification programs. Visit our website at acpionline.com to learn about our comprehensive list of both live virtual and self-paced training courses.

Which format is right for you?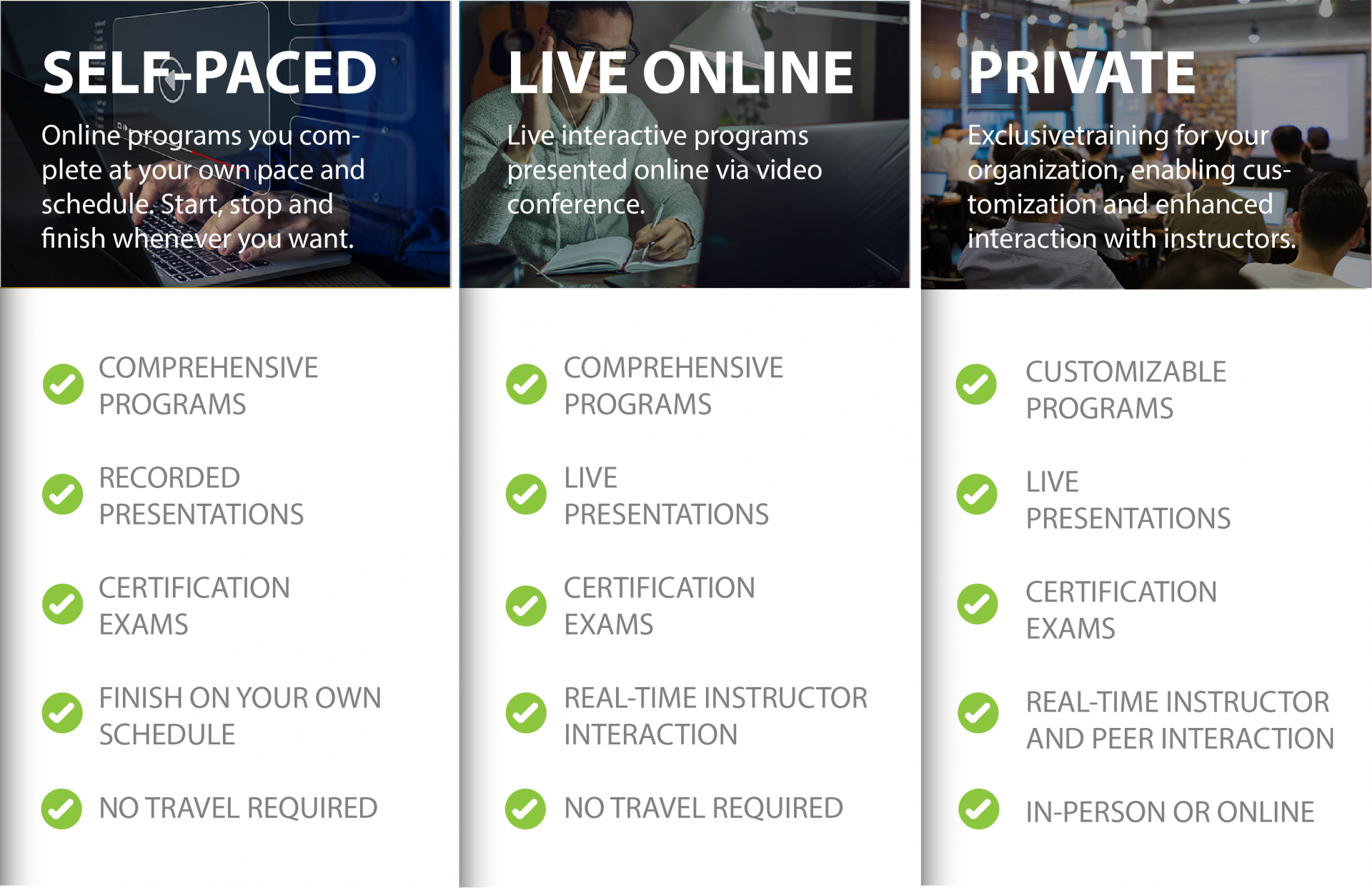 Created with