ACPI CERTIFICATION PROGRAM
Campus Crime Prevention
Contemporary crime prevention strategies to reduce risk and improve student, staff and visitor experience on college and university campuses
** LIVE AND ON-DEMAND OPTIONS AVAILABLE **
All registrants receive free copies of these ACPI's proprietary publications:
The Complete Campus Crime Prevention Manual
The Complete Library Safety and Security Manual
Crime Prevention Strategies for Colleges and Universities
Crime prevention on college and university campuses has never been more important than it is today
Crime prevention - "the anticipation, recognition and appraisal of a crime risk and the initiation of some action to remove or reduce it" - is ideally suited to the protection needs of colleges and universities. The primary goal of campus law enforcement agencies should always be the prevention of criminal victimization and the proactive elimination of criminal opportunities before crime occurs.
Serious criminal incidents, unfortunately including active assailants and multiple homicides, have fostered a virtually unprecedented concern about safety and security on college and university campuses. With increased media attention, a record number of negligent security lawsuits, and the implications of the Jeanne Clery Disclosure of Campus Security Policy and Campus Statistics Act, crime prevention has taken on a dimension of importance never before experienced.
Every campus protection agency should have specially trained

and certified crime prevention specialists who possess detailed knowledge
of contemporary campus crime prevention programs and strategies
Course Details
This comprehensive training program will provide the knowledge and skills to establish your credentials as a Certified Campus Crime Prevention Specialist and enable you to:
Learn strategies and techniques to protect campuses and students from weapons violence and other crimes
Learn effective ways to minimize crime risks and threats to campuses and their students and staff
Learn to prioritize and implement physical and electronic security measures for campuses
Develop skills needed to advance your career in security or law enforcement
Obtain Continuing Professional Education (CPE) credit towards ASIS certifications
Who Should Attend?
Campus Public Safety Personnel

Campus Administrators

School Resource Officers

Law Enforcement Personnel

Crime Prevention Specialists

Security Professionals

Security Consultants

Security Solutions Providers
Participants who successfully complete the program will achieve lifetime recognition as a Certified Campus Crime Prevention Specialist
What's Included?
35 Topic Areas

Presentation Slides

Reference Materials

Online Community Forum

Certification Exam

Lifetime Access
Course Contents (click + to expand)
What is Crime Prevention?
History, Strategies and Principles of Crime Prevention
Trends in Campus Crime Prevention
Comprehensive Campus Crime Prevention Program
Interrelationship Between Crime Prevention, Community-Oriented Policing and Problem-Solving Policing
See Something, Say Something
Recommended Campus Crime Prevention Practices
Utilizing Social Media for Crime-Prevention
Campus Fleet Watch
Motor Vehicle-related Crime Prevention
Bicycle Theft Prevention
Operation Identification
Preventing Mobile Communication Device Theft
Preventing Theft of Laptop Computers
Crime Prevention and Security in Student Residence Facilities
Crime Prevention and Security for Campus Libraries
Campus Security Design Standards
Preventing Workplace Violence
Noteworthy Campus Crime Prevention Programs
Construction Site Crime Prevention
Preventing Identity Theft
Prevention of Rape and Sexual Assault
Prevention of Drug-Facilitated Sexual Assault
Abusive or "binge" Drinking by College Students
Crime Prevention for International Students
Preventing Acts of Violence at Student Social Events
Additional Resources and Bonus Materials
The Complete School Security and Safety Manual
School Security Assessment Template
Exam and Course Evaluation
Protecting Campuses Requires a Comprehensive Approach
Course Schedule and Registration
On-Demand
Complete on your own schedule
November 28-30, 2023
Live online, 11am-3pm ET each day
Private
Contact us for a program tailored to your organization's needs
FEATURED INSTRUCTOR
Dan Keller
Dan brings more than 50 years of law enforcement and security experience. He has trained thousands of law enforcement personnel, architects, community planners and security professionals from throughout the world in crime prevention and CPTED strategies. Dan founded ACPI in 1998 after retiring as the Director of Public Safety at the University of Louisville, where he served for 26 years. Previously he served as the Assistant Director of Security at Southern Illinois University and founder and CEO of Aegis Protection Group and Aegis Security Design, a security consulting and engineering firm. He holds B.S. and M.B.A. degrees from Southern Illinois University and is a graduate of the FBI National Academy and the Southern Police Institute.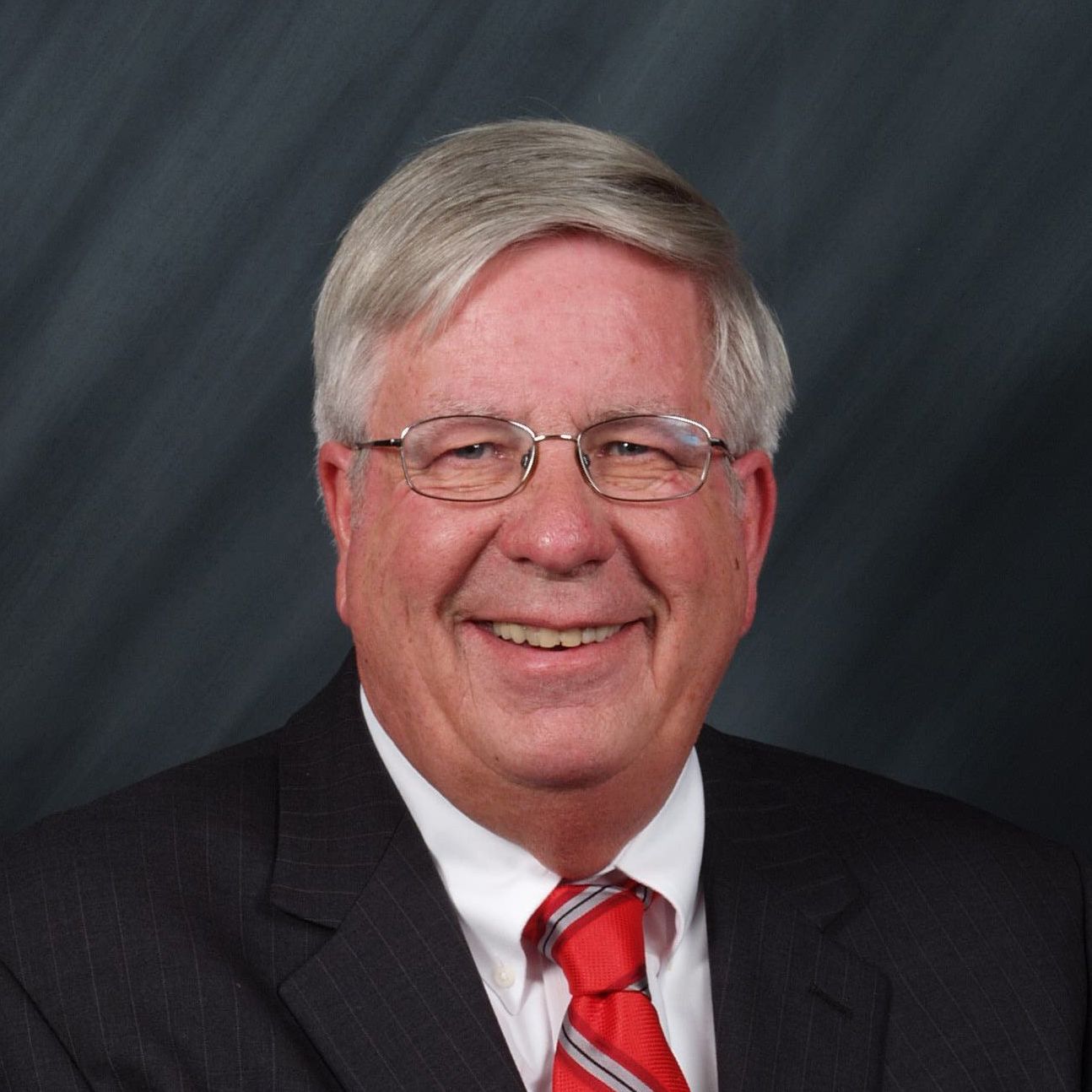 Simple Process. Extraordinary Value.
Programs of this nature typically cost thousands of dollars to attend, but we have worked to reduce the cost and disruption typically encountered when attending multi-day training as much as possible. We provide highly flexible registration options. Register for multiple courses or register a group for an additional discount (price will be updated automatically). If you are not able to pay by credit card, select 'Invoice' during checkout to request an invoice to pay offline (enrollment will be completed once final payment is received).
Individual
Single Course: $350
We understand it is not always possible for multiple people to attend.
Individual
Multiple Courses: $300
Receive an additional $50 discount if you register for multiple courses at once.
Group
$300 / person
Register multiple people from the same organization for the greatest value.
Which format is right for you?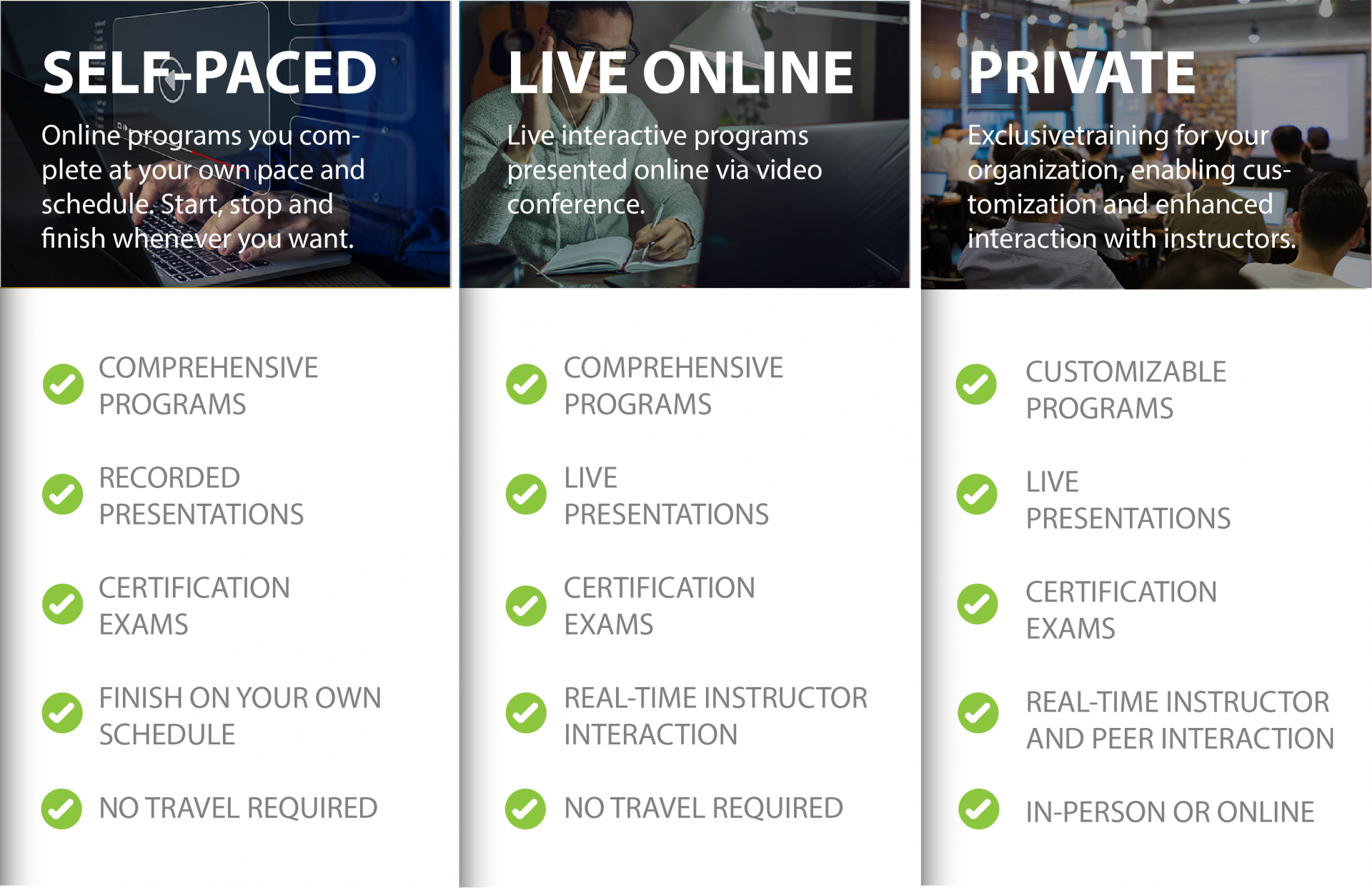 Created with