ACPI CERTIFICATION PROGRAM
Crime Prevention Through Community Engagement
A practical roadmap for building trust and respect for police through prevention-focused community policing initiatives
Prevention-Focused Community Policing Can Strengthen Trust and Respect Between the Community and Police
Law enforcement agencies are striving to improve relationships with community members and enhance the overall trust and respect for police, which supports their ability to address crime.
"Community-Oriented Policing" is a phrase frequently used but often misunderstood by community members, politicians, the media and, in some cases, law enforcement leadership.
Prevention-focused community policing is a modern organizational philosophy with the primary goal of working cooperatively with citizens to identify and resolve issues that can affect the quality of life in their neighborhoods through a prevention-based approach.
Executive Director Dan Keller provides an overview of the ACPI Community Policing certification program
Course Details
ACPI has partnered with law enforcement leaders from around the country to develop a unique and comprehensive training and certification program for law enforcement administrators, officers and community leaders.
Our focus is not only on the concept of community policing, but to provide a realistic roadmap for implementing successful community policing programs.
Designed as a crucial first step in improving rapport with the communities you serve, we will review specific tactics and interrelationships between multiple policing strategies. This course will provide:
A fundamental re-imagining of effective policing
A roadmap to establish positive community relationships
A review of successful community policing programs
Interaction with others facing similar challenges and sharing best practices
Obtain Continuing Professional Education (CPE) credit towards ASIS certifications
Who Should Attend?
Law Enforcement Administrators

Crime Prevention Specialists

Government Leaders

Community Officials

Community Resource Officers
Participants who successfully complete the program will achieve lifetime recognition as a Certified Community Policing Specialist
What's Included?
60 Topic Areas

Presentation Slides

Reference Materials

Online Community Forum

Certification Exam

Lifetime Access
Course Contents (click + to expand)
Principles and Strategies of Police / Community EngagementRealities of Policing in the 21st CenturyTrends in Policing, Crime and Crime PreventionStrengthening Community Support for PoliceMinority Community EngagementImplicit Bias and Community EngagementEngaging the Faith-Based CommunityEras of Policing and Living Generations
Engaging the Hispanic/Latino PopulationEngaging the LGBTQ CommunityYouth-Focused Community EngagementCommunity Engagement and the Ice Cream TruckPresident's Task Force on 21st Century PolicingInterrelationship Between Crime Prevention, Community Oriented Policing, Problem-Solving Policing and Community EngagementUnderstanding the Media's Role
Utilizing Social Media in Community EngagementProcedural Justice and Community EngagementRole of Police Advisory Council in Community EngagementExamples of Law Enforcement Community Engagement ProgramsSuccessful Police/Community Engagement ProgramsEngaging the Low-Crime CommunityEngaging Elected Officials and Influential Community Members in Community EngagementEngaging Community ActivistsPolice/Community Engagement and the Homeless, Indigent and Transient PopulationReimaging Police Service Through Community Engagement
Exam and Course Evaluation
To maintain community trust and support, law enforcement agencies must embrace prevention-focused community policing strategies
Course Schedule and Registration
December 4-6, 2023
Live online, 11am-3pm ET each day
Private
Contact us for a program tailored to your organization's needs
FEATURED INSTRUCTOR
Dan Keller
Dan brings more than 50 years of law enforcement and security experience. He has trained thousands of law enforcement personnel, architects and community planners from throughout the world in CPTED. Dan founded ACPI in 1998 after retiring as the Director of Public Safety at the University of Louisville, where he served for 26 years. Previously he served as the Assistant Director of Security at Southern Illinois University and founder and CEO of Aegis Protection Group and Aegis Security Design, a security consulting and engineering firm. He holds B.S. and M.B.A. degrees from Southern Illinois University and is a graduate of the FBI National Academy and the Southern Police Institute.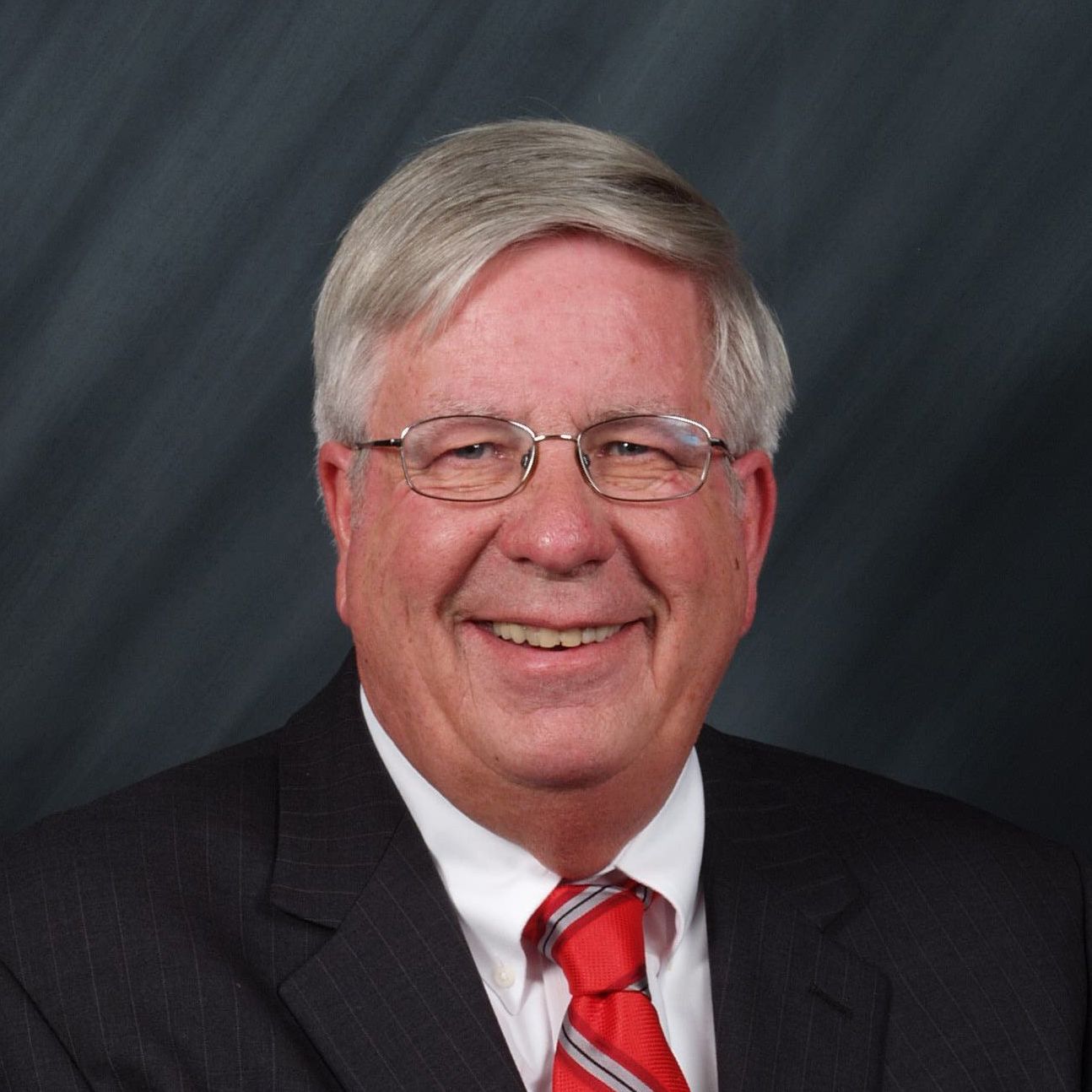 Simple Process. Extraordinary Value.
Programs of this nature typically cost thousands of dollars to attend, but we have worked to reduce the cost and disruption typically encountered when attending multi-day training as much as possible. We provide highly flexible registration options. Register for multiple courses or register a group for an additional discount (price will be updated automatically). If you are not able to pay by credit card, select 'Invoice' during checkout to request an invoice to pay offline (enrollment will be completed once final payment is received).
Individual
Single Course: $350
We understand it is not always possible for multiple people to attend.
Individual
Multiple Courses: $300
Receive an additional $50 discount if you register for multiple courses at once.
Group
$300 / person
Register multiple people from the same organization for the greatest value.
Which format is right for you?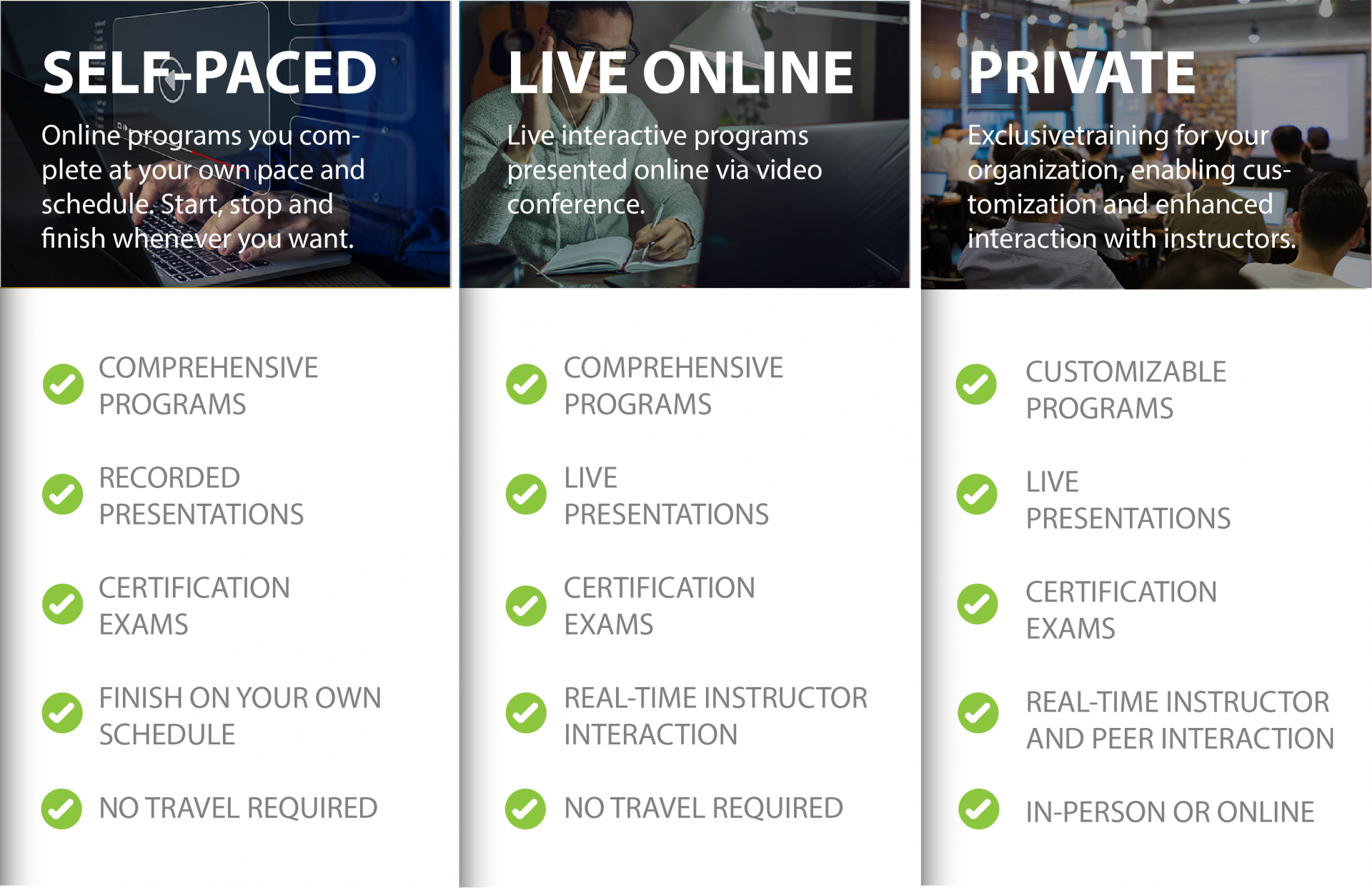 Created with