ACPI CERTIFICATION PROGRAM
Conducting Effective Security Assessments
Specific skills and instruction for identifying risks and vulnerabilities and making recommendations for improvements in existing facilities, campuses and communities
** LIVE AND ON-DEMAND OPTIONS AVAILABLE **
All registrants receive a free copy of the ACPI Security Assessment Guide and templates for conducting assessments at nine types of facilities
Security Expertise Matters
Many security and law enforcement personnel have not received adequate training on how to conduct effective security assessments.
Businesses, government agencies, schools and other organizations turn to law enforcement and security experts to develop crime prevention strategies for protecting their most critical assets.
Anyone involved in securing businesses, residences, communities, institutions and other facilities will benefit from this program.
Executive Director Dan Keller previews the ACPI Security Assessment certification program
Course Details
A comprehensive training and certification program covering advanced security assessment techniques that can be implemented for virtually all types of facilities
Reduce crime risk for your community, business or institution
Provide proactive services to enhance relationships in your community
Establish credibility as a security and crime prevention professional
Develop skills needed to advance your career in security or law enforcement
Obtain Continuing Professional Education (CPE) credit towards ASIS certifications
Who Should Attend?
Law Enforcement Personnel

Crime Prevention Specialists

Chief Security Officers

Community Resource Officers

Security Professionals

Security Consultants

Security Solutions Providers
Participants who successfully complete the program will achieve lifetime recognition as a Certified Security Assessment Specialist
What's Included?
44 Topic Areas

Presentation Slides

The Complete Security Assessment Guide

Reference Materials

Online Community Forum

Certification Exam

Lifetime Access
Course Contents (click + to expand)
Course Overview
The Role of Security Assessments
Physical, Environmental and Electronic Security
Lock and Door Systems
Doors and Windows
Key Management and Control
Security Lighting
Glazing
Wayfinding and Signage
Safes
Bollards and Other Vehicular Barriers
Fences and Exterior Intrusion Sensors
Intrusion Detection Systems
False Alarms
Duress and Hold-Up Alarms
Electronic Access Control Systems
Using Biometrics in Crime Prevention
Preventing Access Control Tailgating
Delayed Egress Systems
Video Surveillance Systems
Crime Prevention Through Environmental Design
Landscaping
Chemical / Biological / Radiation Security

Procedures and Best Practices
Concentric Circles of Protection
Understanding the Risks of Local Crime
Premises Liability and Negligent Security
Crime Forecasting
Conducting Security Surveys
Procedural Issues for Security Assessments
Top Problems Found with Security Assessments
Conflicts Between Security and Life Safety Codes
Marketing of Recommended Security Standards
Building Security Ordinances
Residences
Schools
Commercial and Retail Businesses
Employee Security Awareness
External Communications Infrastructure
Convenience Stores
Warehouse and Distribution Centers
Loading Docks
Dumpsters
Summary Overview
Security Assessment Templates
Single Family Homes
Multifamily Homes
Schools
Commercial and Retail Businesses
Houses of Worship
Parking Facilities
Construction Sites
Convenience Stores
Urban Parks
Additional Resources and Bonus Materials
The Complete Security Assessment Guide
Protecting Your Jewish Institution
Fire, Life Safety and Accessibility Codes
Securing Your School
Choosing the Right Classroom Locks
Home Security Handbook
Security Lighting for People, Property and Public Spaces
Orange CA Code of Ordinances
Workplace Violence Prevention Programs
NFPA 101 Means of Egress
Video Surveillance Design Guidelines
Exam and Course Evaluation
Law enforcement agencies and security professionals should transform from reactive to proactive crime prevention resources
Course Schedule and Registration
On-Demand
Complete on your own schedule
Aug 28 - Sept 1, 2023
Live online, 11am-3pm ET each day
Private
Contact us for a program tailored to your organization's needs
FEATURED INSTRUCTOR
Dan Keller
Dan brings more than 50 years of law enforcement and security experience. He has trained thousands of law enforcement personnel and security professionals from throughout the world in Crime Prevention strategies and techniques. Dan founded ACPI in 1998 after retiring as the Director of Public Safety at the University of Louisville, where he served for 26 years. Previously he served as the Assistant Director of Security at Southern Illinois University and founder and CEO of Aegis Protection Group and Aegis Security Design, a security consulting and engineering firm. He holds B.S. and M.B.A. degrees from Southern Illinois University and is a graduate of the FBI National Academy and the Southern Police Institute.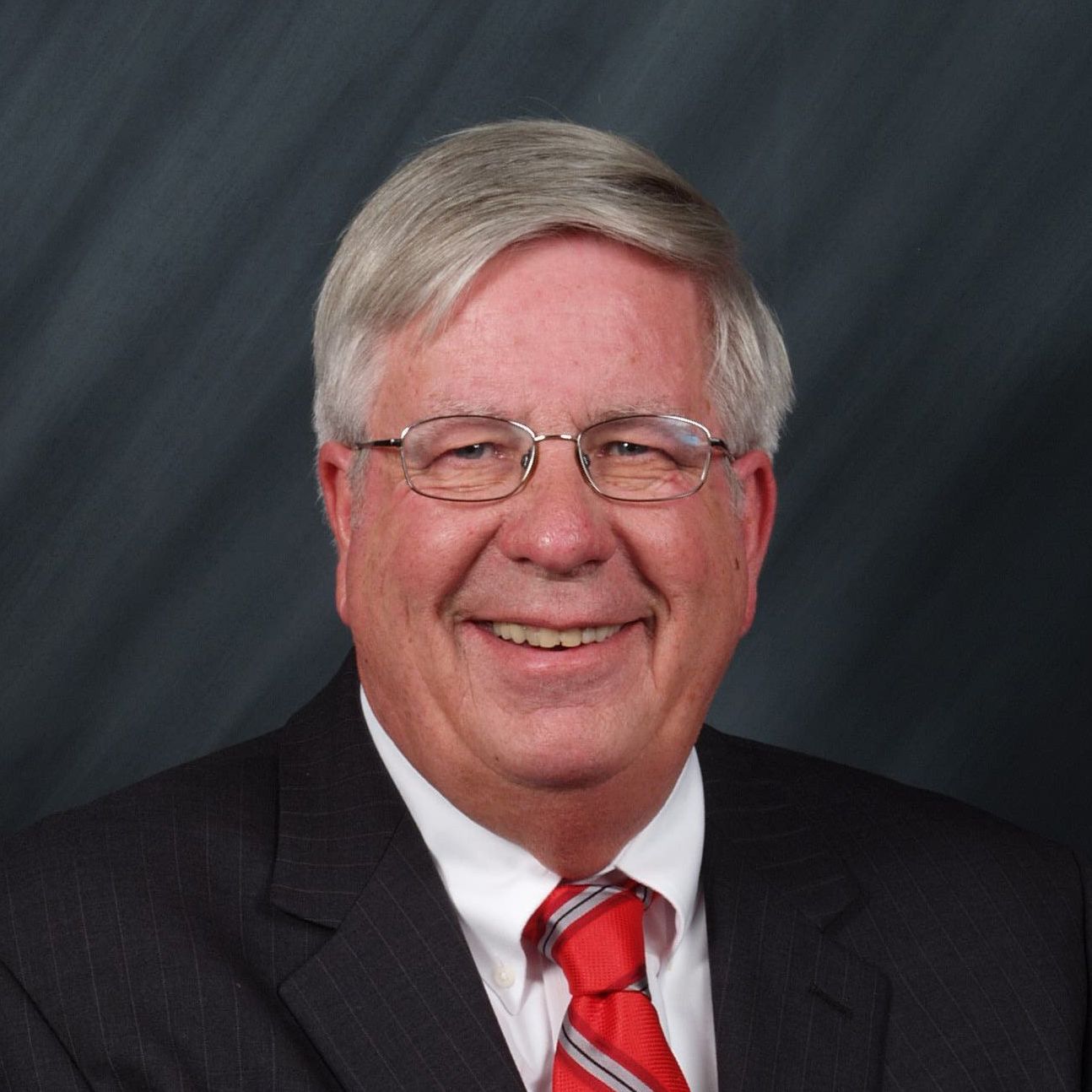 Simple Process. Extraordinary Value.
Programs of this nature typically cost thousands of dollars to attend, but we have worked to reduce the cost and disruption typically encountered when attending multi-day training as much as possible. We provide highly flexible registration options. Register for multiple courses or register a group for an additional discount (price will be updated automatically). If you are not able to pay by credit card, select 'Invoice' during checkout to request an invoice to pay offline (enrollment will be completed once final payment is received).
Individual
Single Course: $550
We understand it is not always possible for multiple people to attend.
Individual
Multiple Courses: $500
Receive an additional $50 discount if you register for multiple courses at once.
Group
$500 / person
Register multiple people from the same organization for the greatest value.
Which format is right for you?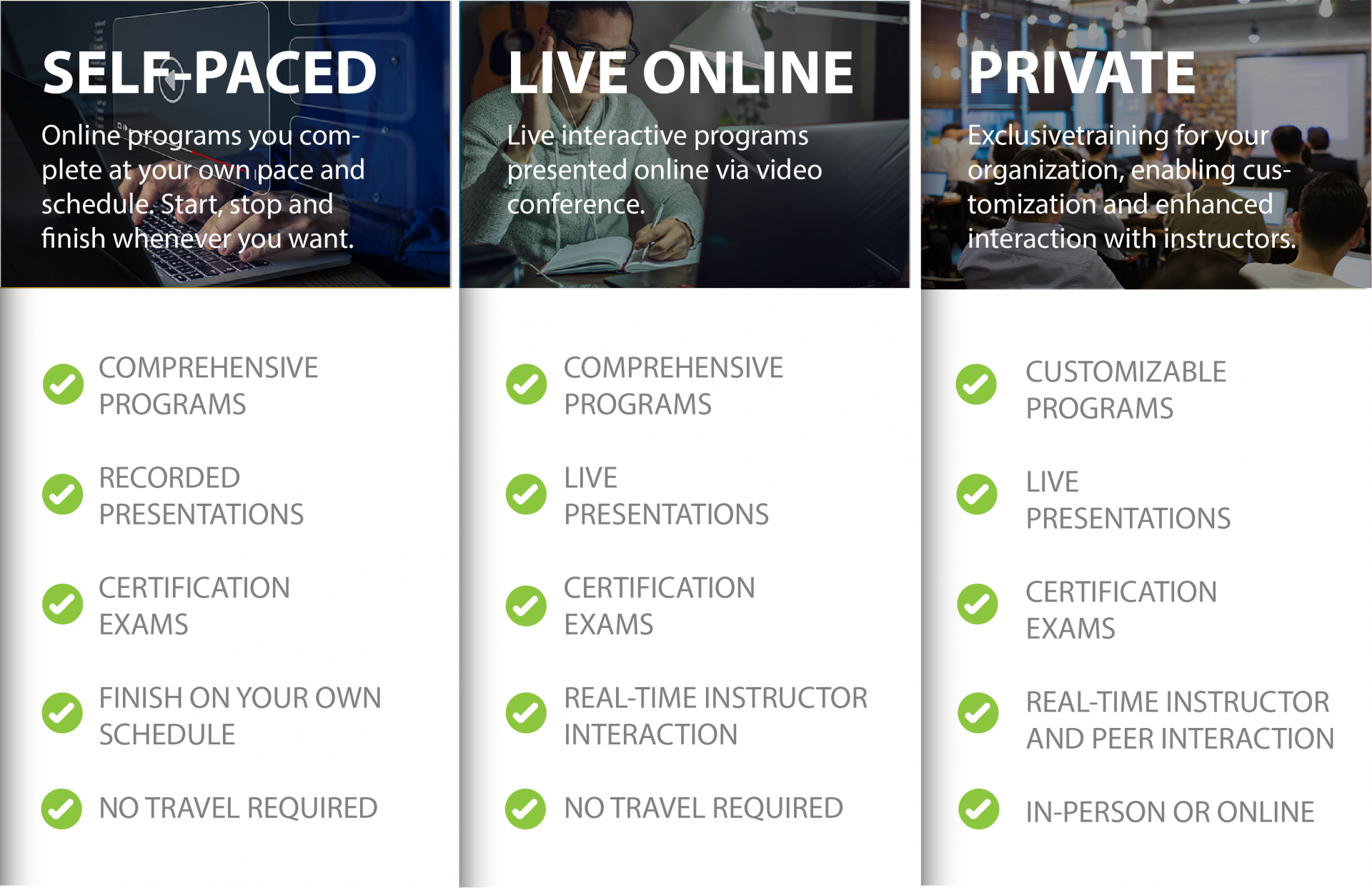 Created with