ACPI CERTIFICATION PROGRAM
School Security Assessments
A unique, proprietary program to train law enforcement personnel and others how to conduct high quality security assessments for public and private schools.
** LIVE AND ON-DEMAND OPTIONS AVAILABLE **
BONUS OFFER
All registrants receive free copies of these ACPI's proprietary publications:
School Security Assessment Template
The Complete School Safety and Security Guide
Help protect our nation's future
There are approximately 130,000 public and private K-12 schools in the United States. Recent incidents of school violence have made the protection of these schools more vital than ever before. Schools must constantly balance security measures with the need to create welcoming and nurturing environments while controlling costs under increasing budget sensitivity.
To help ensure the safety and security of our nation's schools, each should have a comprehensive security assessment or survey conducted by trained and certified school security assessment specialists.
Executive Director Dan Keller provides an overview of the ACPI CPTED certification program
Course Details
This comprehensive training program will provide the knowledge and skills to establish your credentials as a Certified School Security Assessment Specialist and enable you to:
Learn strategies and techniques to protect schools and students from weapons violence and other crimes
Learn effective ways to minimize crime risks and threats to schools and their students and staff
Learn to prioritize and implement physical and electronic security measures for schools
Develop skills needed to advance your career in security or law enforcement
Obtain Continuing Professional Education (CPE) credit towards ASIS certifications
Who Should Attend?
Law Enforcement Personnel

School Administrators

Crime Prevention Specialists

Community Officials

Government Leaders

Security Professionals

Security Consultants

Security Solutions Providers
Participants who successfully complete the program will achieve lifetime recognition as a Certified School Security Assessment Specialist
What's Included?
39 Topic Areas

Presentation Slides

Reference Materials

Online Community Forum

Certification Exam

Lifetime Access
Course Contents (click + to expand)
The Need and Benefit of School Security Assessments
What is a School Security Assessment?
Determining School Security risks
Determining School Security threats
the 9-Step Security Survey Process
Priorities for School Security
Minimizing Human Error in the Prevention of School Violence
School Visitor Access Control Management
Security of School Perimeter Doors
New Technology to Help Protect Schools
Classroom Security Strategies
The Role of School Security Coordinators
The Role of School District Coordinators
School / Law Enforcement Coordination and Collaboration
The Role of School Security Liaison Law Enforcement Officers
Communications Systems for Schools and First Responders
The Use and Benefits of Video Surveillance in Schools
Strategies for School Compartmentalization
The Use of Glazing and Window Film in Schools
School Emergency Locker
Classroom Barricade Devices
Metal Detectors and Weapons Detectors in Schools
School Lock and Door Systems
Electronic Access Control in Schools
School Security-Related Liability Exposures
School Lock-Down/Shelter-in-Place Exercises
School Security & Incident Command System
Design & Use of Safe Schools Plan
Employment of CPTED for Schools
21st Century School Design
Key Management for Schools
Security for School Ancillary or Portable Campus Buildings
School Evacuation Exercises
Security of School Ground-Level Windows
Developing Security Awareness and Mentality for School Staff
Specially Designated and Designed School Safety Rooms
The Role of the Behavioral Threat Assessment Team
School Restroom Security
School Security Assessment Template
Additional Resources and Bonus Materials
The Complete School Security and Safety Manual
School Security Assessment Template
Exam and Course Evaluation
Protecting Schools Requires a Comprehensive Approach
Course Schedule and Registration
On-Demand
Complete on your own schedule
September 6-7, 2023
Live online, 11am-3pm ET each day
December 12-13, 2023
Live online, 11am-3pm ET each day
Private
Contact us for a program tailored to your organization's needs
FEATURED INSTRUCTOR
Dan Keller
Dan brings more than 50 years of law enforcement and security experience. He has trained thousands of law enforcement personnel, architects, community planners and security professionals from throughout the world in crime prevention and CPTED strategies. Dan founded ACPI in 1998 after retiring as the Director of Public Safety at the University of Louisville, where he served for 26 years. Previously he served as the Assistant Director of Security at Southern Illinois University and founder and CEO of Aegis Protection Group and Aegis Security Design, a security consulting and engineering firm. He holds B.S. and M.B.A. degrees from Southern Illinois University and is a graduate of the FBI National Academy and the Southern Police Institute.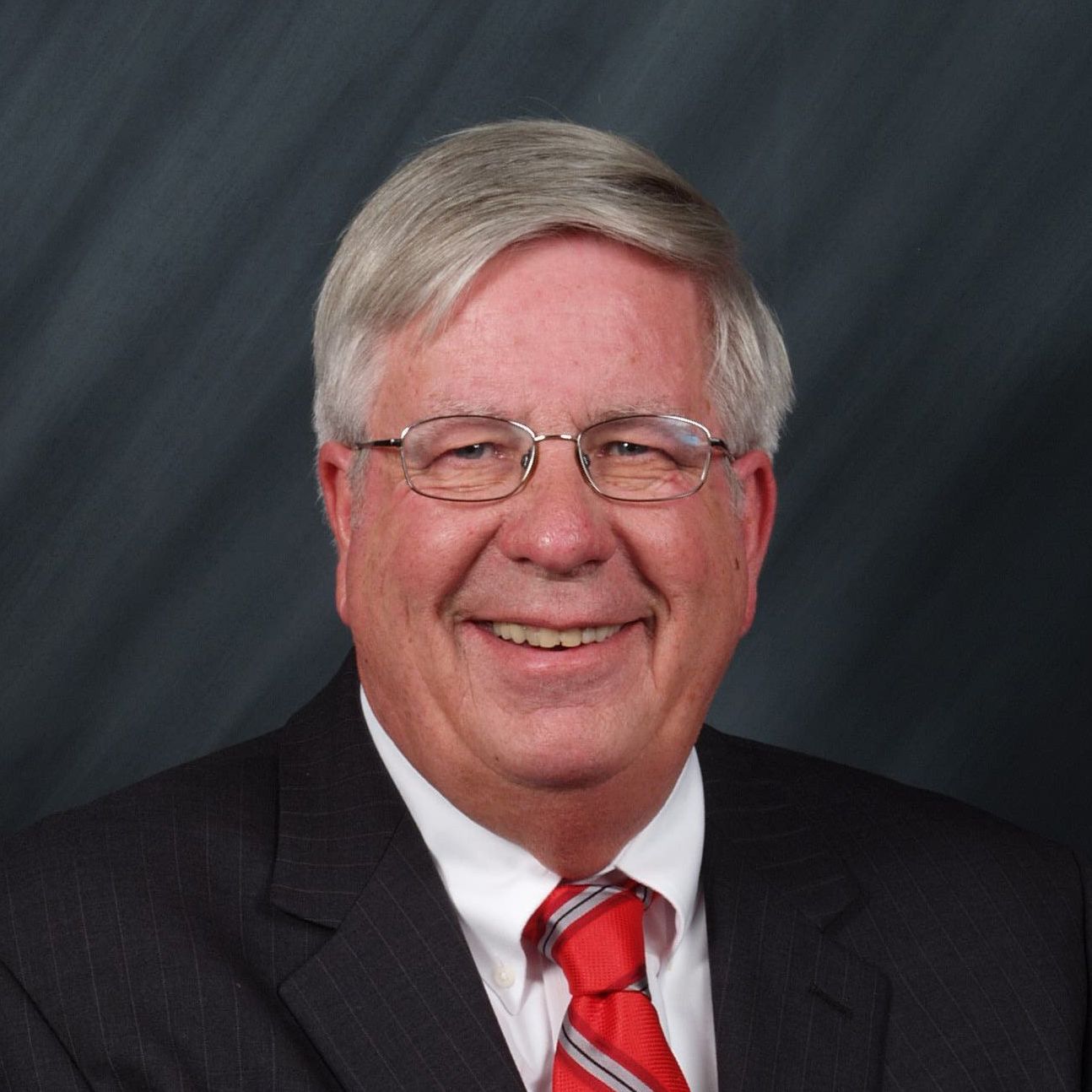 Simple Process. Extraordinary Value.
Programs of this nature typically cost thousands of dollars to attend, but we have worked to reduce the cost and disruption typically encountered when attending multi-day training as much as possible. We provide highly flexible registration options. Register for multiple courses or register a group for an additional discount (price will be updated automatically). If you are not able to pay by credit card, select 'Invoice' during checkout to request an invoice to pay offline (enrollment will be completed once final payment is received).
Individual
Single Course: $300
We understand it is not always possible for multiple people to attend.
Individual
Multiple Courses: $250
Receive an additional $50 discount if you register for multiple courses at once.
Group
$250 / person
Register multiple people from the same organization for the greatest value.
Which format is right for you?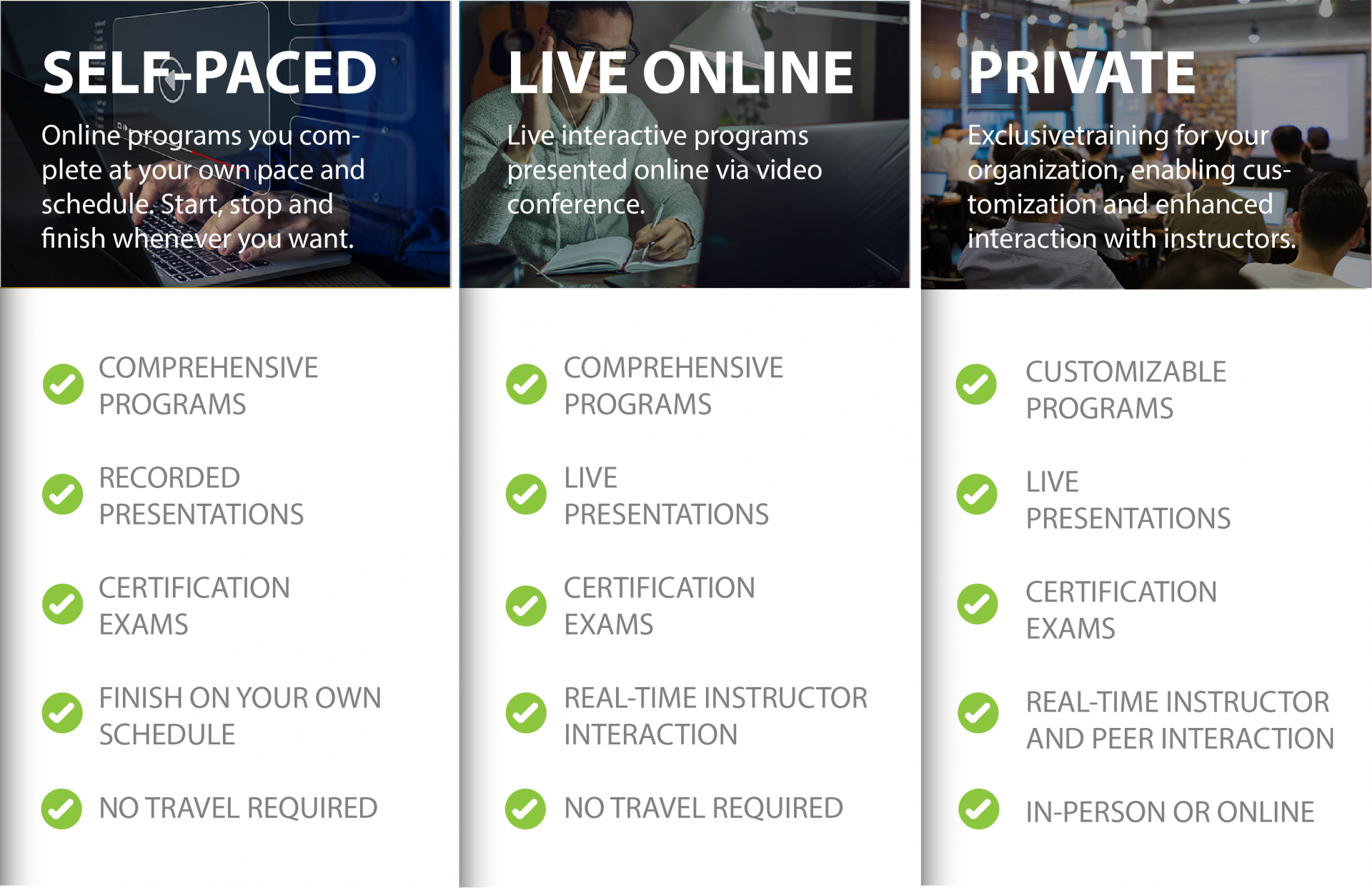 Created with